Dreams are like goals before they are born. Lifetick allows you to capture dreams that one day you may want to start working toward achieving in which case you would convert them to a goal. By having a whole section for Dreams, you can be free to put all your imaginative thoughts into one space.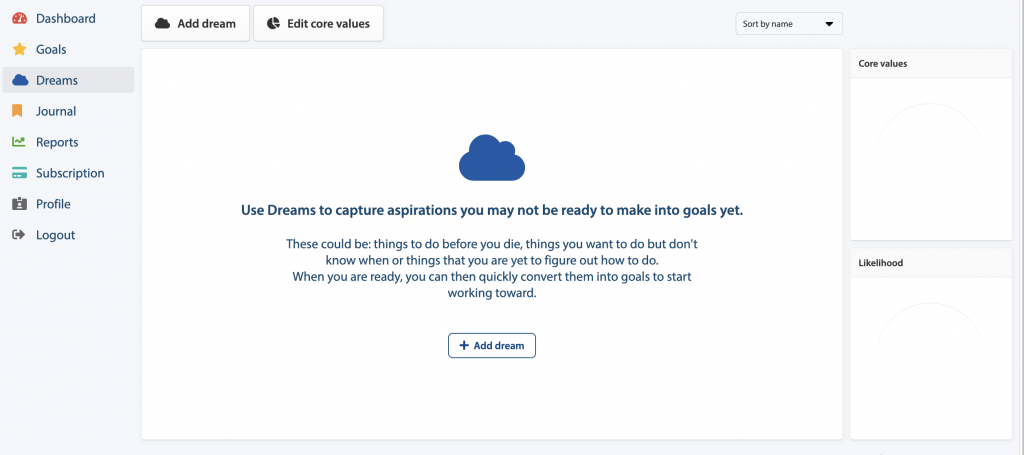 In the Dreams section click 'Add dream'.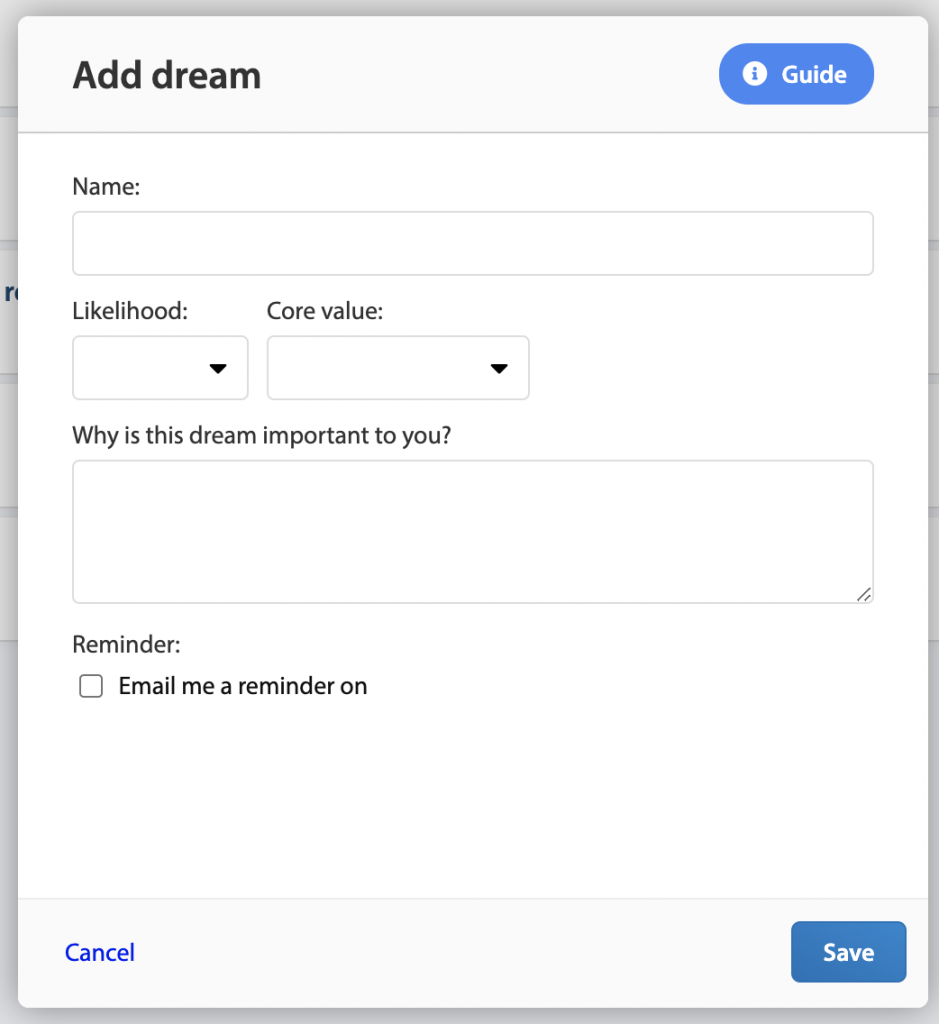 Enter a likelihood and core value for your dream. The likelihood scale is: Hopeful, Confident and Absolutely. the core values are the same ones you use for your goals.
Enter a reason as to why this dream is important to you. Be as descriptive as possible.

You have the option to add a once off reminder to your dream. Once finished you then click 'Save'.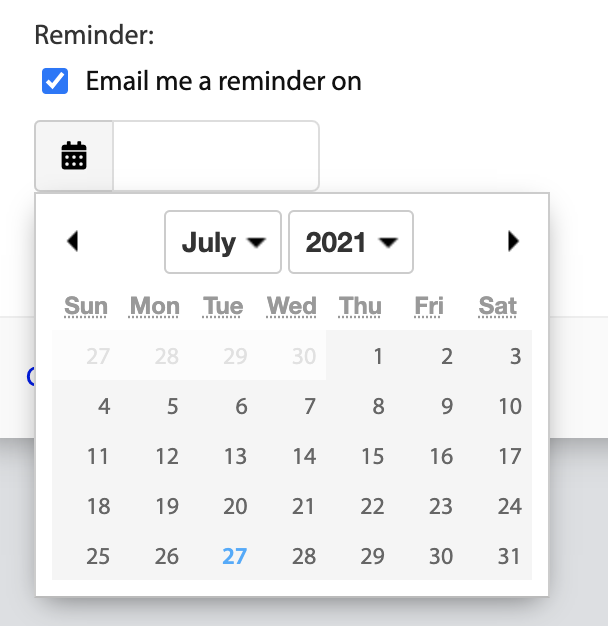 Your dream now appears in your Dreams section. This allows for a list view of dreams that can be sorted and filtered as you add more dreams.