Supporters are people who can see your goal through their own Lifetick account. They do not need to have a paid Lifetick account as they can support an unlimited number of goals on the free version.

Asides from having the ability to add a supporter, you can also add a co-owner and a collaborator for more in-depth goal assistance.

It is helpful to have supporters who can see your progress and provide encouragement when you are working towards your goals. Here's how to add a supporter to one of your goals.

When you open the goal click on 'Sharing.'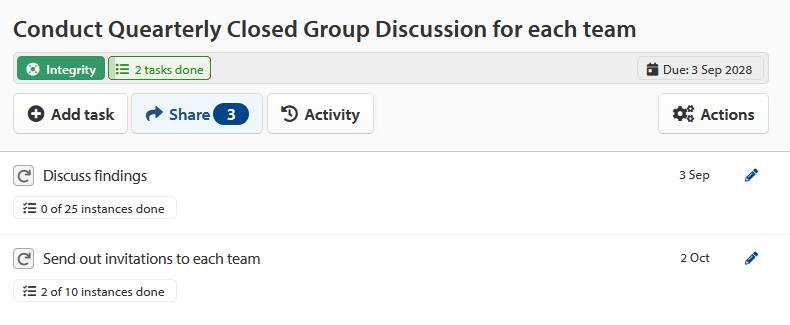 Enter the person's email address whom you want to be your supporter for that goal.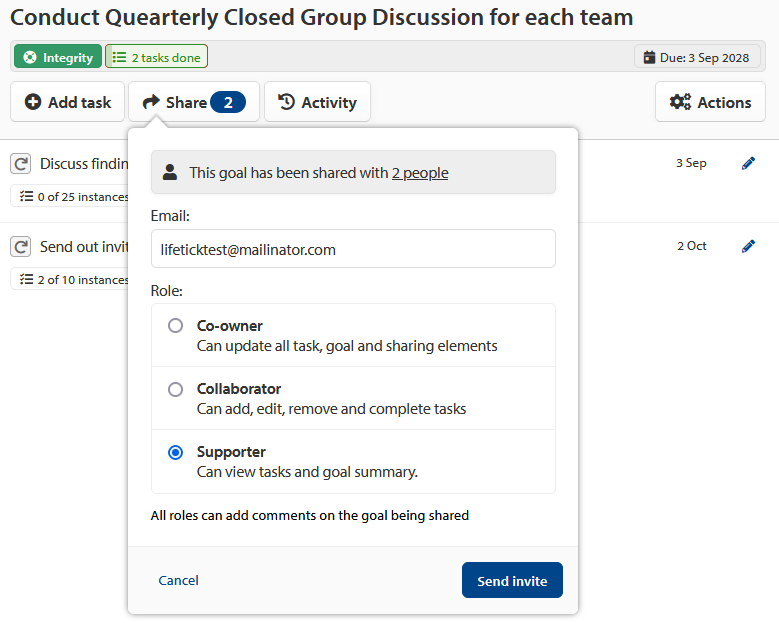 The person whom you invite to support this goal will receive an email invitation with a link to Lifetick and the goal. If they do not have a Lifetick account they will receive instructions on how to set an account up.


The Supporter can accept or reject the invitation.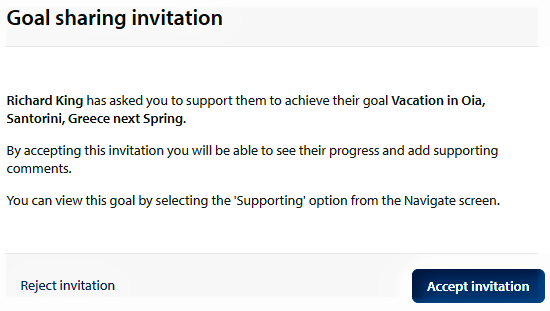 The number of people who are supporting (and/or sharing) your goal is visible at the top of Sharing window. You can cancel the invitation at any time prior to the person accepting the invitation.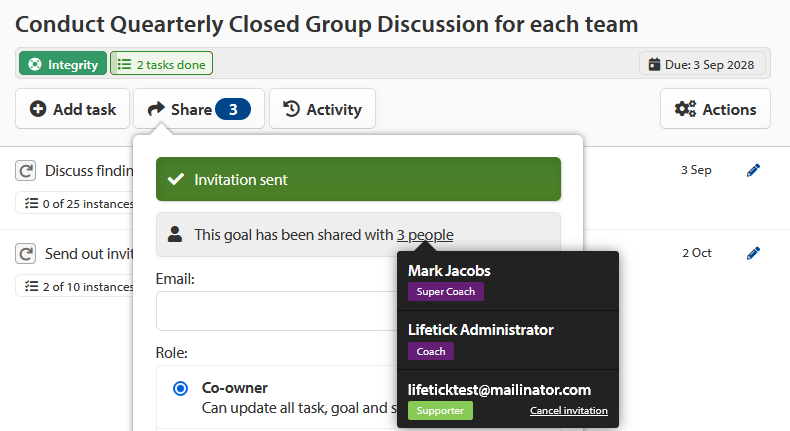 Once a supporter accepts the invitation, you will see the status change and you will receive an email notification. Click on 'Remove access' at any time if you no longer want them to support your goal.

As a Supporter of someone else's goals, you can see these from your goal screen via the 'I'm Supporting' tab on the right.