Core Values represent the important areas in your life. Typically, people choose things like Family, Career, Health and/or Finance. Then of course, there are other things like Spirituality, Lifestyle and Education that may be important to you. Lifetick comes with a set of default core values set up for individual users. If you are part of an organisation using Lifetick you may have a custom set of core values for your organisation or it may even be left blank for you to start from scratch. Regardless, Lifetick allows you to add, edit and delete core values up to a maximum of ten in total. Here's how you do it.
From the Goals or Dreams screens, click on 'Edit core values'.

To add a core value
Click '+ Add core value'.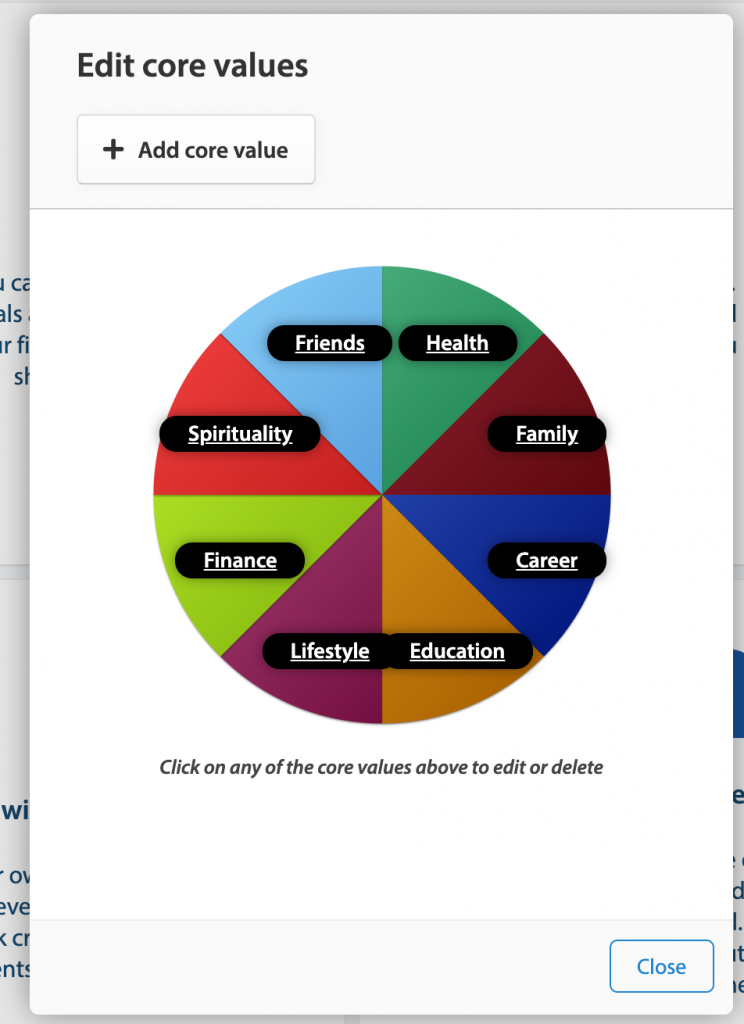 Type the name of the new core value and choose the colour from the drop down. Click 'Save' and you will now see your new core value in your wheel.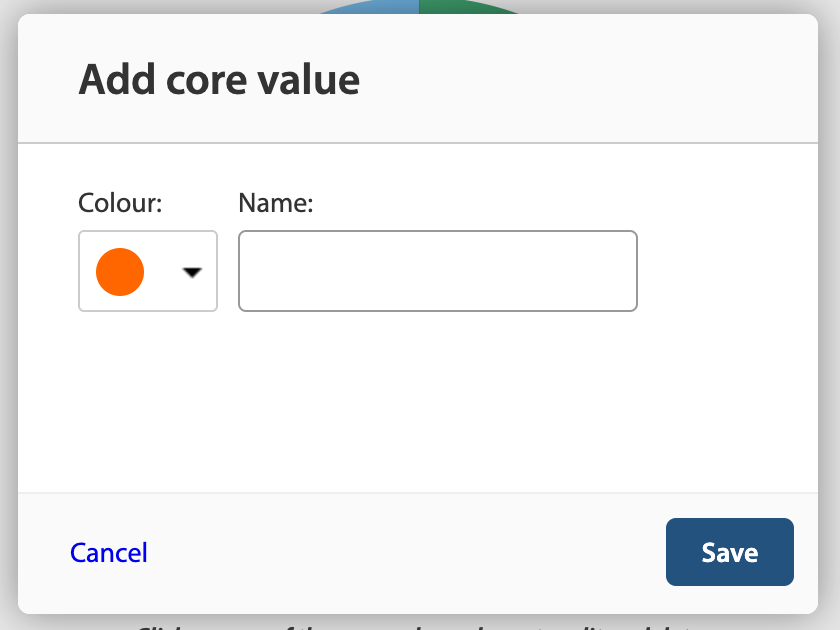 To edit or delete a core value
Click on the core value in the wheel. To edit to can rename the core value or change its colour then click 'Save'.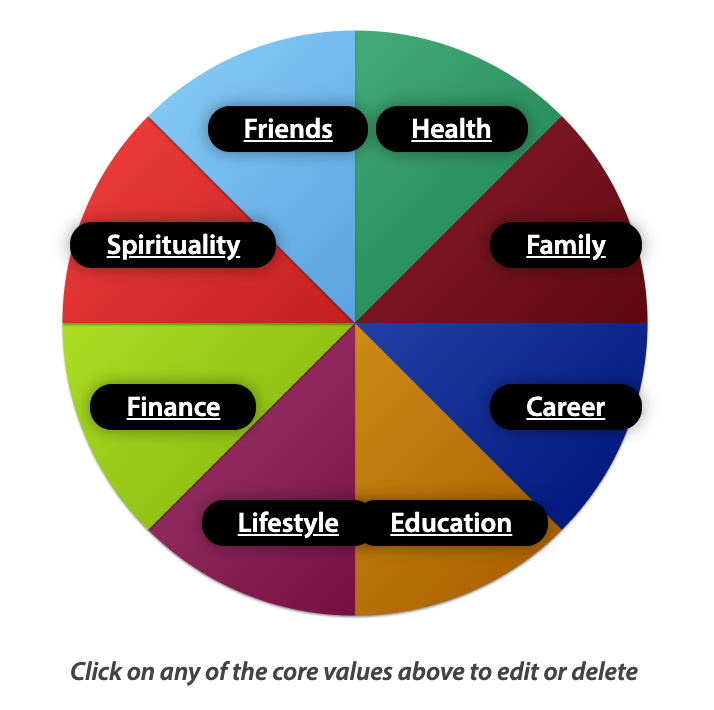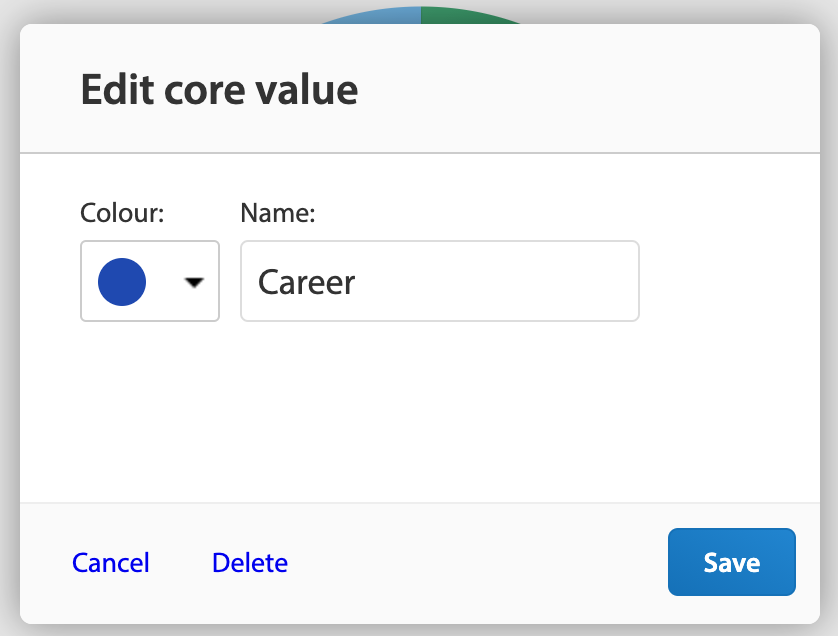 If you want to change the core value to a colour that is in use by another core value, you must first change that other core value's colour before the original colour you want becomes available to use again from the drop down list.
To delete, click 'Delete' then 'Ok'.
Please note: Goals and dreams can only ever link to one core value each.
If you delete a core value that has a dream or goal attached to it, you must then go to the goal and add a new core value to it.